The Gryphon Foundation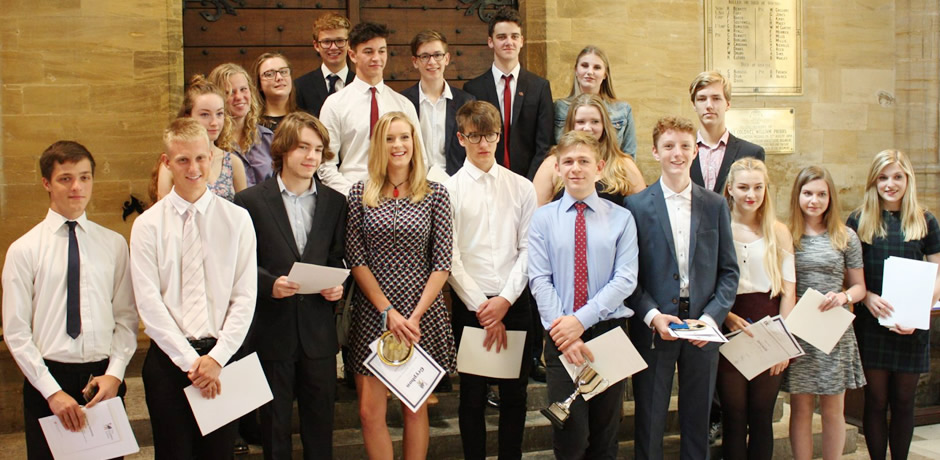 In 2011 The Gryphon Foundation (formerly known as The Digby and Newland and Foster Educational Foundations) was established and registered with the Charity Commission.
This Foundation has three core purposes:
Assisting in the provision of facilities and special benefits for the education of students at The Gryphon School
Funding prizes at Prize Giving and Celebration of Achievement events
Providing grants to present and past students (up to age 25)
An application form is available for those interested in applying for a grant. The Trustees meet at least three times per year to consider applications.
The Foundation is fortunate to benefit from the assets and income of the former The Digby and Newland and Foster Educational Foundations. The Foundations had supported the students of The Gryphon and the former schools for many years. The Trustees, who have given generously of their time, interest and expertise, approved the setting up of, and the transfer of these assets to, The Gryphon Foundation.
The Gryphon Foundation aims to benefit from future investments, gifts and legacies so we can continue to enhance the outstanding opportunities and facilities at The Gryphon.
If you would like to make a donation to the Foundation, please contact the Headteacher. As a registered charity, we are able to claim Gift Aid on donations from qualifying individuals – please see the form below.
The Gryphon Foundation Application Form
Download