Catering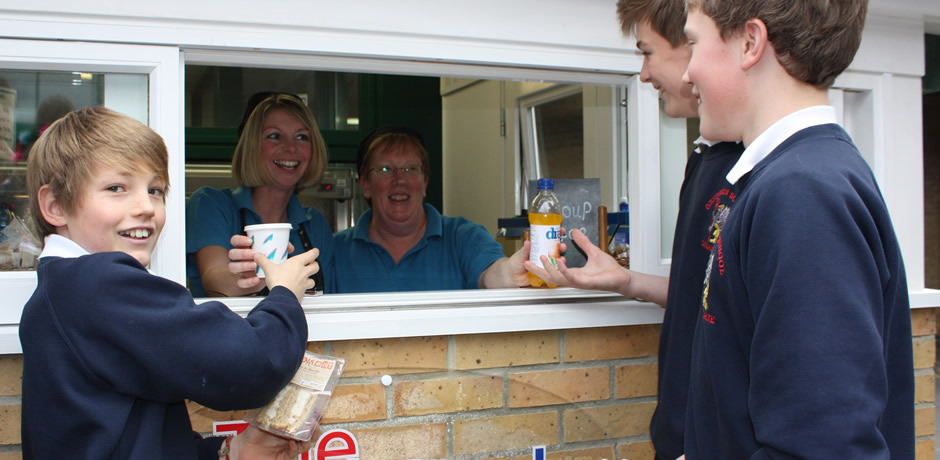 The Café @ Gryphon is a recently refurbished space, providing a wide range of reasonably priced hot and cold food throughout the day. As a 'Healthy School', the range includes lots of healthy options, and caters for food allergies and intolerances.
Students can enjoy hot snacks at break time, and at lunch time there is a wide variety of meal options including hot meals, a pasta bar, and salad bar. Meal deals are available which include a main meal and a hot dessert. There is also a selection of freshly made baps, sandwiches and baguettes with a variety of fillings.
The Pod in the quad offers a range of snacks and food to go, offering an alternative to the Café area, and for students who wish to take a catering qualification, the Gryphon provides access to its own onsite 'Bistro'. This allows students to gain valuable practical experience in preparing and cooking food for paying customers.
The Sixth Form common room offers a vibrant café culture with a selection of student-friendly snacks and beverages including barista coffee.
Students use their Wisepay accounts linked to their thumbprints to pay for food, which means faster queues and that they do not need to bring cash to school.
A WisePay app can be downloaded to your mobile phone to make logging in to your child's account easier. Our location code is 76179466
Sample Menu
Download

Pod Menu
Download